Profile
the facts are these
the adventures of our intrepid heroine
Free Account
Created on 2017-04-07 01:30:18 (#2930655), last updated 2017-04-08 (23 weeks ago)
7,407 comments received, 0 comments posted
2,304 Journal Entries, 171 Tags, 0 Memories, 6 Icons

About
| | |
| --- | --- |
| Name: | laurelin_kit |
| Birthdate: | Jan 1 |
| | |
| | |

Mini Bio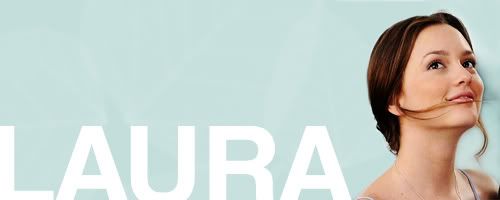 I don't know what happened in your life that caused you to develop a sense of humor as a coping mechanism. Maybe it was some sort of brace or corrective boot you wore during childhood, but in any case I'm glad you're on my team.

I'm 23, in college studying the science of the adorable and fuzzy and sometimes angry and chompy. I live in Orlando.
You can find me here, on twitter and Snarkfest.



Mood theme by
spiffy_themes
. Layout by
thefulcrum
.

Connect
KittehPride

People
[View Entries]

[livejournal.com]
abbey-road7
,
alexanderditto
,
amelancholyme
,
apocalypsos
,
apt-atheist
,
arafel7
,
atticafinch
,
avelena
,
avenueadore
,
awesomesquared
,
beatonna
,
beckyincharge
,
brainchild129
,
cattikins
,
cleolinda
,
codecompass
,
creiddyled
,
crystal-lily
,
darth-snarky
,
dollrandir
,
early-afternoon
,
eternally-fated
,
eventide82
,
everlyn
,
evilbearhunter
,
exiledprincess
,
filwdork
,
foresthouse
,
frayer
,
gannet-guts
,
gfrancie
,
gizmerelda
,
gorgidas
,
harveypenguin
,
honorh
,
iammeinuk
,
iamradiant
,
ignited
,
iharthdarth
,
indilime
,
jax-to-the-max
,
jean-prouvaire
,
jessica-dwg
,
juliamac
,
katesti
,
kiran59
,
kirpunz
,
kittenscurious
,
ladyjaida
,
lafemmezilla
,
lindi-of-rohan
,
lyrainverse
,
maliekai
,
mccflute
,
mhari
,
mialoubug
,
mishagrey
,
naomi-sama
,
narfzz
,
nc-bookworm
,
nharpold
,
oldmystic
,
oxymoron67
,
particle-person
,
pizzagirl20
,
preciosatt
,
queen-kiwi
,
queenthesixth
,
raelala
,
readykatego
,
renethetoaster
,
retterin
,
roatan
,
rollfizzlebeef
,
runb4itgetsyou
,
sangre-fria
,
sassachusetts
,
scarlettfish
,
settiai
,
sexion8
,
shadowofdoubt
,
sinister-beauty
,
spikeindenver
,
squishysquidgy
,
sunshine95
,
supersyncspaz7
,
swarles
,
sweetpiglet
,
swsa
,
sycsomnabulist
,
tappuri
,
thegeneralerin
,
ulkis
,
unlucky-bear
,
variantconstant
,
venice-diaries
,
vodkaattwoam
,
vwlphb
,
whoisus
,
worldforawhile
,
zigb

[users.livejournal.com]
--kiska--
,
omg_iconz_

Communities
[View entries]

Feeds
[View Entries]

Subscriptions (0)

Linking
To link to this user, copy this code:
On Dreamwidth:
Elsewhere: